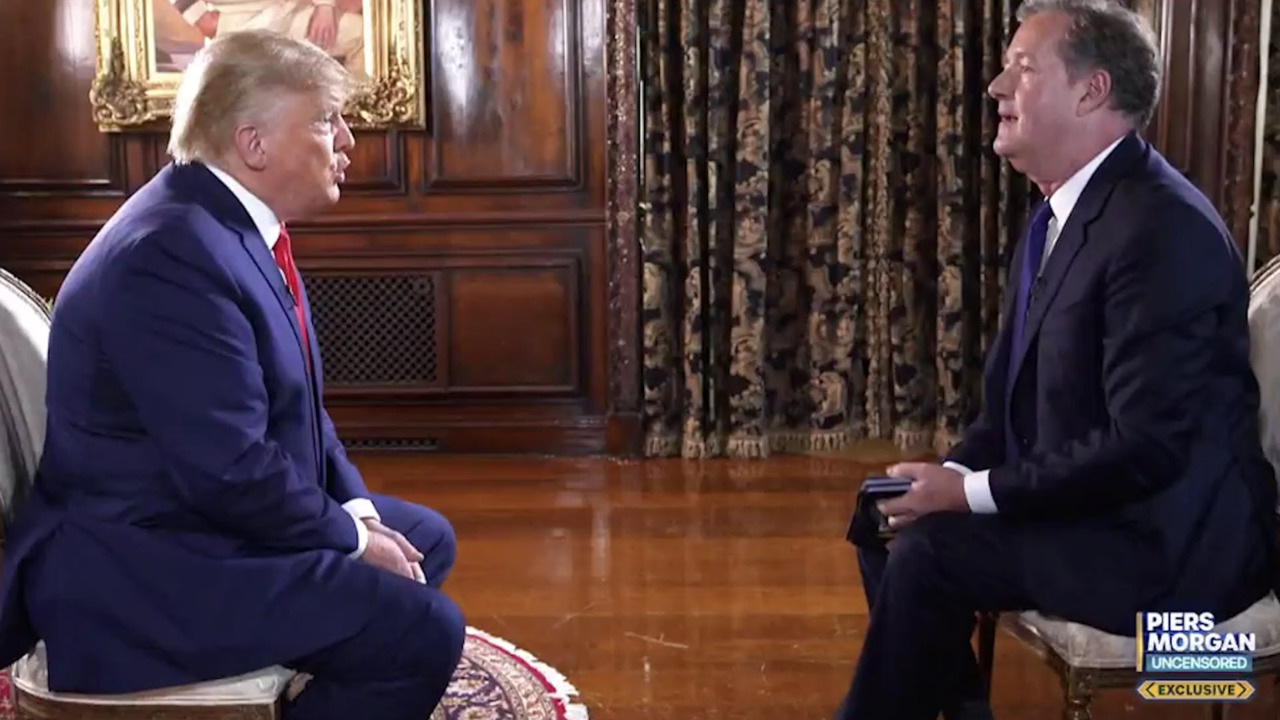 "Only a fool would think that," Trump answered.
"You think I'm a fool?" Morgan responded.
"I do now, yeah," Trump said, telling Morgan he was much more honest than him. In Morgan's footage, Trump then said he'd like to finish up the interview and asked for the camera to be turned off, referring to Morgan as "very dishonest."
The audio supplied by Trump's team cast portions of the interview in a much different light, with Morgan telling Trump repeatedly that he was asking his "last question." At one point, the voice of Trump spokesperson Taylor Budowich can be heard saying, "Is that the last question? You've said 'the last question' four times now." Trump then responds with a comment about Morgan being deceptive, though there's no sign of animosity.
Both sides agreed on at least one thing: After the interview ended, Trump told Morgan he'd recently had a hole-in-one while playing golf.
Trump later issued a statement about the interview.
"Piers Morgan, like the rest of the Fake News Media, attempted to unlawfully and deceptively edit his long and tedious interview with me," he said, without explaining about what was unlawful about the editing.
Trump added: "The good news is that the interview was taped by us as a means of keeping him honest."
Morgan, who's making his return to television after a controversial exit from "Good Morning Britain" last year, was to offer more details about his interview with Trump in a column that will run in the New York Post on Thursday.
The interview is to debut April 25 on Fox Nation, as well as the TalkTV website.
David Cohen contributed to this report.